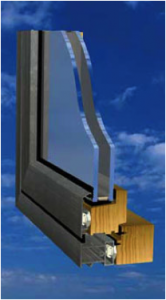 A range of aluminium extrusions that ingeniously combine to a selection of timber profiles to form an extensive suite of open-out window styles.
Fashioned in the UK AluWood Windows offer a high quality composite aluminium timber window system focused on the building needs of tomorrow.
AluWood Windows have been extensively tested. And, to ensure prompt supply, are available through a network of AluWood registered fabricators.